Learn more about my Private Night Photography Tours in this video!
Individuals
Thinking you might want to go on a night shoot but would prefer to not be part of a group or a workshop? No problem!   Most night shooters are "loners" anyway.
Weather permitting, I'm happy to take one or two photographers of any skill level out on a private, guided tour for some night shooting  and personal instruction on Cape Cod*.  This is an immersive experience, unique to each photographer,  that helps provide participants with an understanding of how peaceful this alternate form of photography can be while learning some new skills along the way.  I've logged hundreds of hours shooting Cape Cod after dark and I welcome the opportunity to share this unique vision of New England with you.
Sessions are three to five hours.  Together we'll come up with a route of destinations that interest you featuring light houses, harbors and beaches. I will provide the transportation around Cape Cod.  You'll get an 8×10 print of one of the evening's locations to commemorate your visit. All you have to do is show up with your gear and I will take care of the rest.
Contact me for rates and let's plan a fun night out! Email me at workshops@capenightphotography.com with any questions or to register for a private tour. All skill levels are welcome and encouraged!  Please note: Requests must be made at least two weeks in advance of your desired date.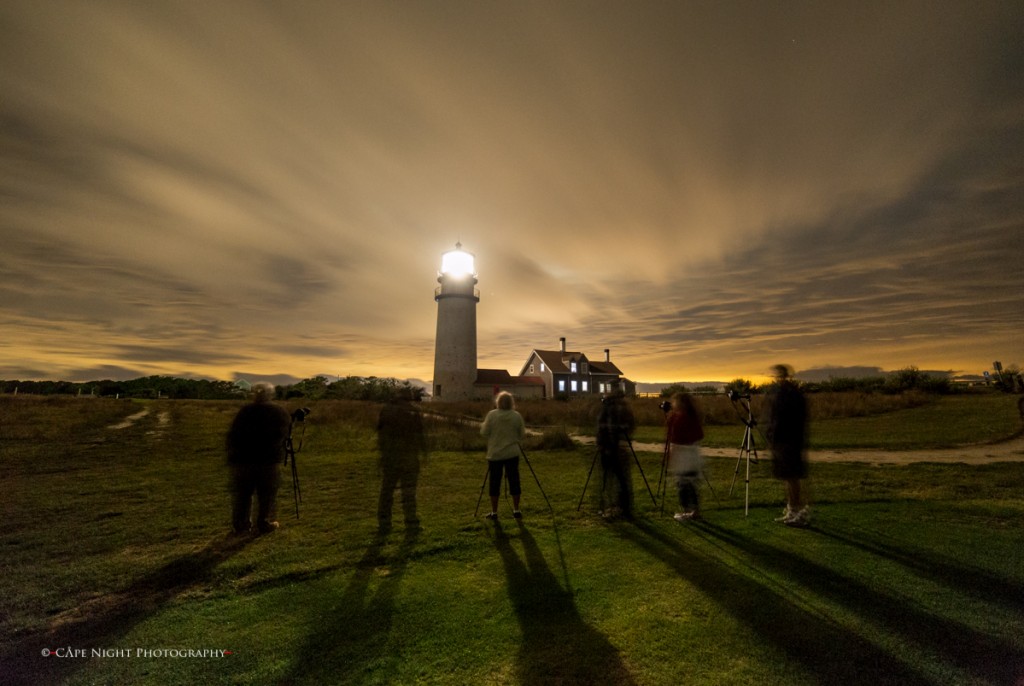 Groups
Maybe you are part of a small group of photographers who want to try something new while visiting Cape Cod. Perhaps you already live here with photo-minded friends or family coming to visit.   Let's make plans to enjoy a unique experience that you and your group will be talking about well after it ends. Please email me at workshops@capenightphotography.com with any questions or to register for a private tour.
************************
*Martha's Vineyard and Nantucket are not technically part of Cape Cod.  Due to the high cost of ferrying a vehicle to either island and obtaining lodging, I do not currently offer private tours in these areas as it makes them cost prohibitive for the average person.