**** SOLD OUT ****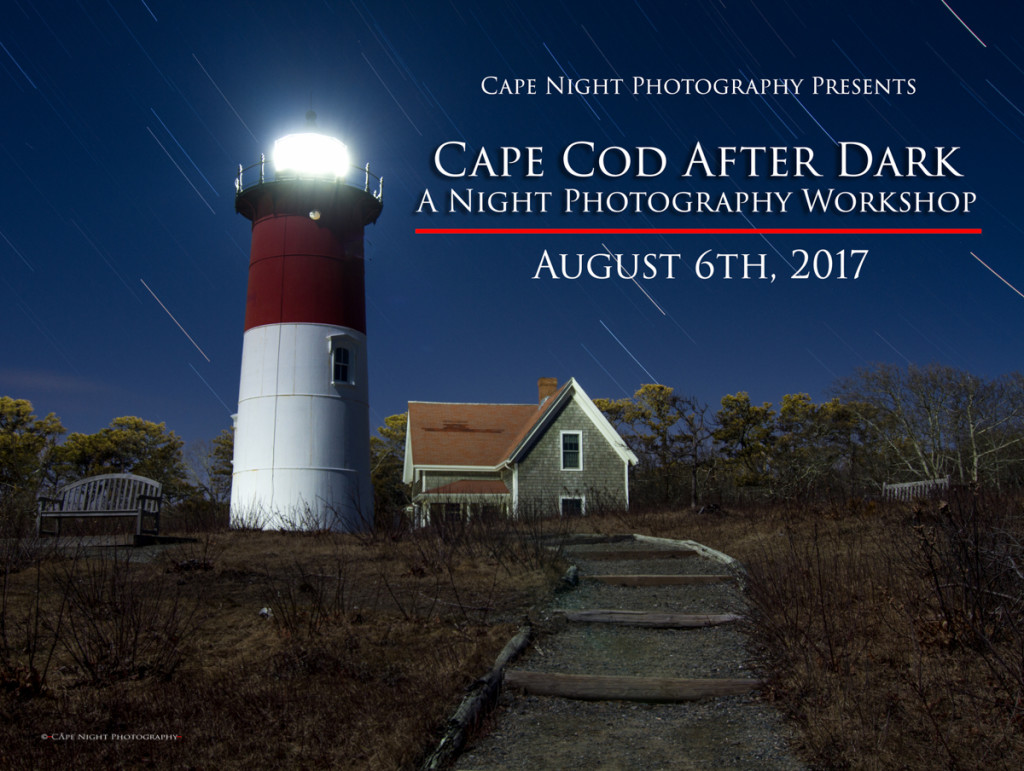 Moonlit vistas await you in this five hour workshop devoted to shooting Cape Cod after dark. Night photographer and author Timothy Little will give you a solid foundation upon which to begin your journey into low light and night photography.  Learn to shoot using only the light of the full moon, ambient light or flashlights and see familiar places in new ways.  Experience the photography opportunities that Cape Cod offers after the sun sets.
The group will meet at the Four Points Sheraton in Eastham for a discussion and slideshow before heading out to nearby locations on the outer Cape for a moonlit shoot. Limit 10 participants.
We'll be discussing the following and much more:
Low ISO long exposures vs high ISO short exposures – when and why?
Shooting the moon/Shooting away from the moon and determining your aperture.
Recording movement of light.
Focusing in the dark.
Light painting.
Night photographer safety.
Relying on your talent, not your computer:  Create "organic" photos using your eyes as your guide, not based on post production expectations.
Color temperature – capturing the silvery light of the moon, and squashing streetlights.
Preparing for different night environments: Landscapes, Cities and Fireworks.
Have fun!   I don't like boring lectures, and you probably don't either.  We're going to have a fun time, share some laughs and get some great photos.
Attendees will receive your choice of a signed copy of Tim's hardcover book "Cape Cod Nights"  or an 8×10 photographic print.  
Enrollment is $195 and is strictly limited to 10 attendees.
Who Can Take This Workshop?
All though all skill levels are welcome, you should be comfortable adjusting your camera's manual settings (specifically ISO, aperture, exposure time).   It's okay if you don't understand why you are making these adjustments, just know how to access them in your camera. If you're not able to make these adjustments during the day, it will be impossible for you to learn how in the dark.
You must own:
1) A digital SLR camera that has the ability to change lenses. This camera must have a "bulb" setting and be able to take  exposures of several minutes.
2) A shutter release cable. This is not the free wireless remote you received with your camera.  This is a specialized cable with a locking switch.  They are not all that expensive, but they do not come with your camera.
3) A sturdy tripod.